Parents & Family: Join us this THURSDAY to help Rayburn get into the HOLIDAY spirit!!!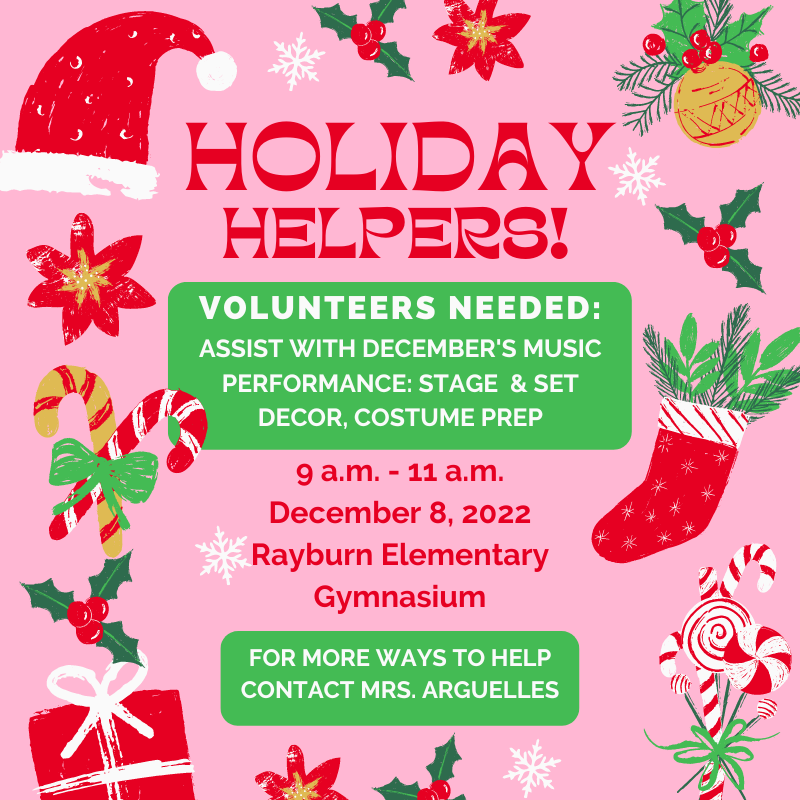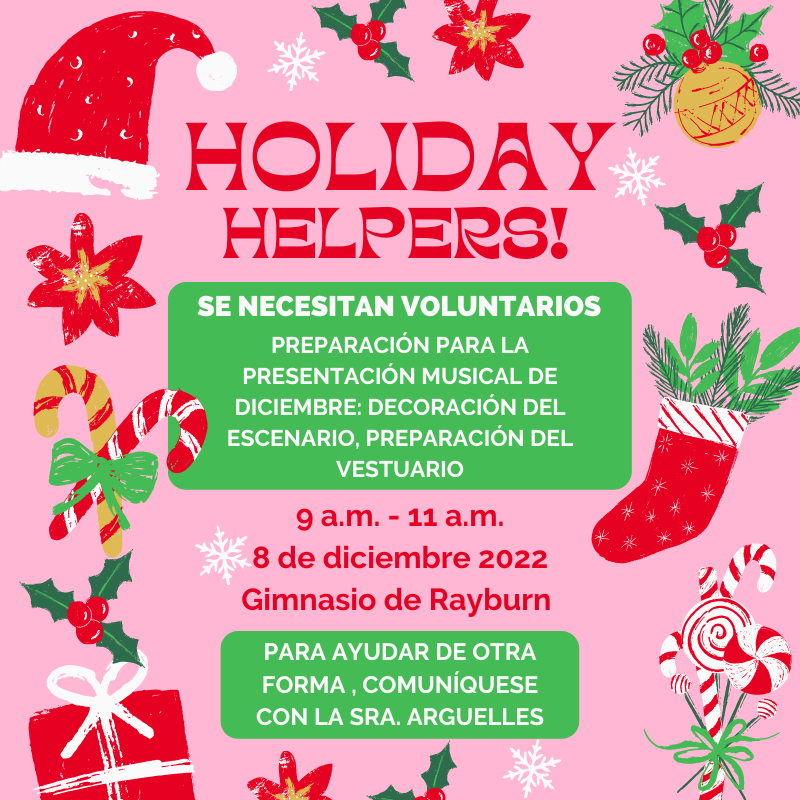 Learn how to access and navigate your Skyward account in this hybrid LUNCH & LEARN MEETING for parents. Choose how you want to join TUES NOV. 8TH in person or online! See details in your email.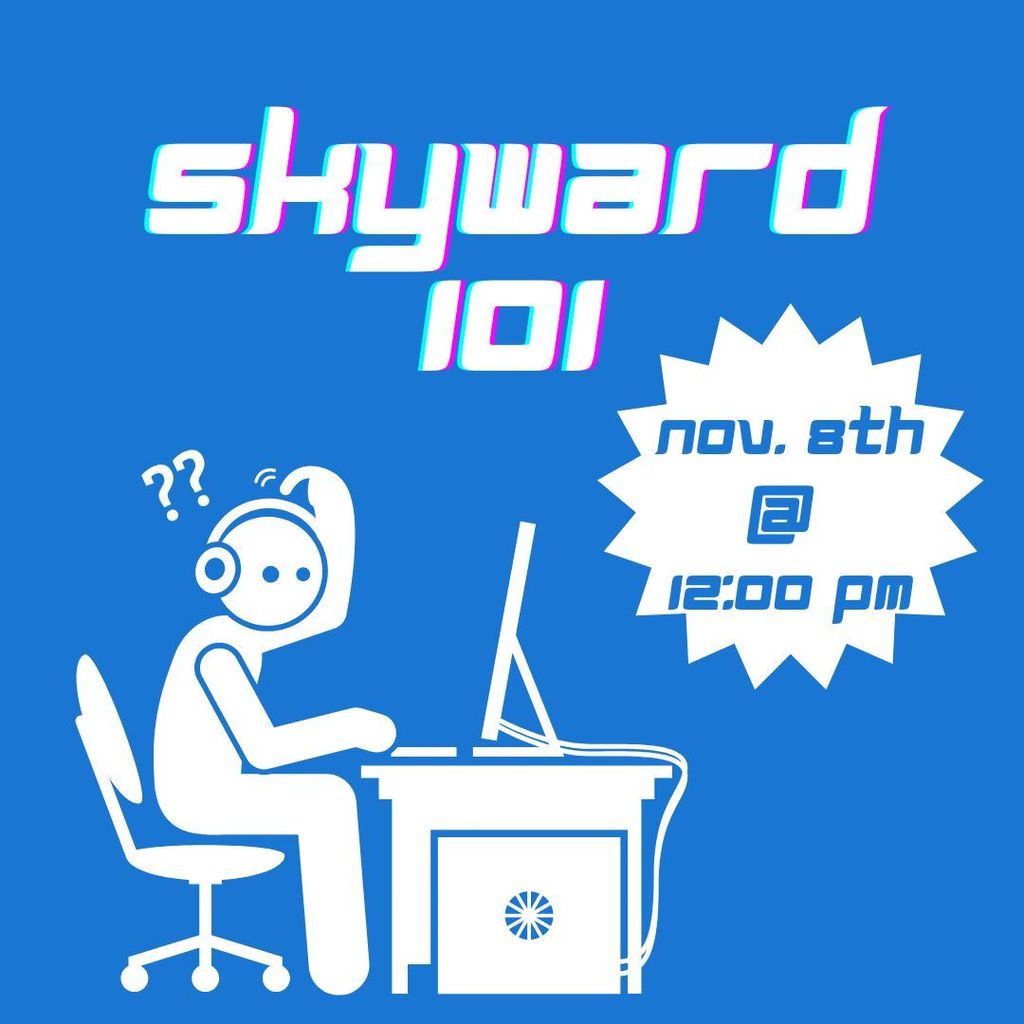 In this informational meeting we will discuss your rights and responsibilities as a parent of Sam Rayburn so that you can better support your' student's academic achievement.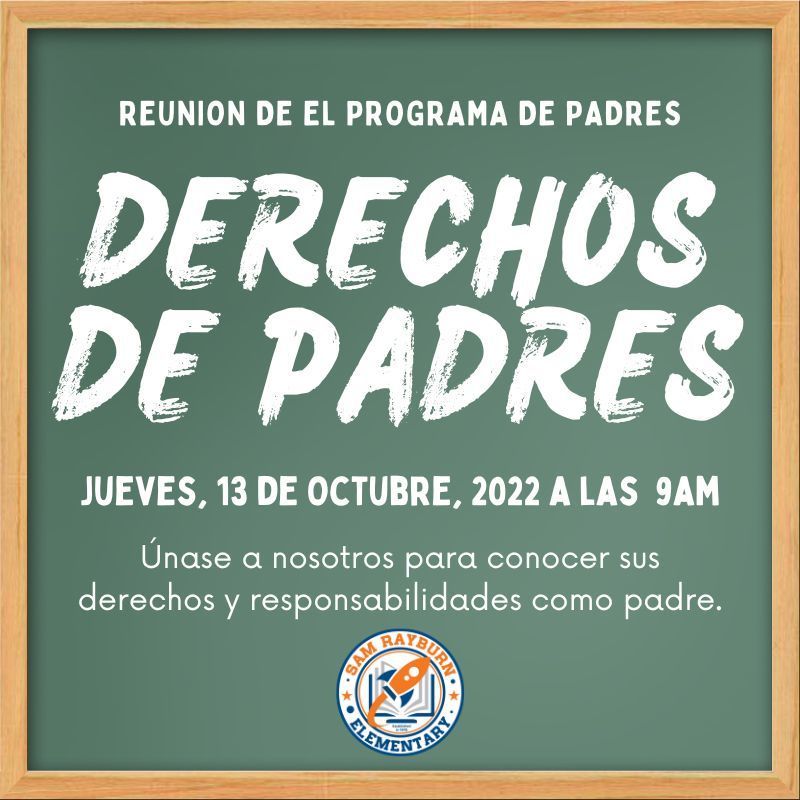 Rayburn Families: Join us tomorrow evening for this SCHOOL WIDE meeting in our gymnasium. PTO members and non-members are welcomed!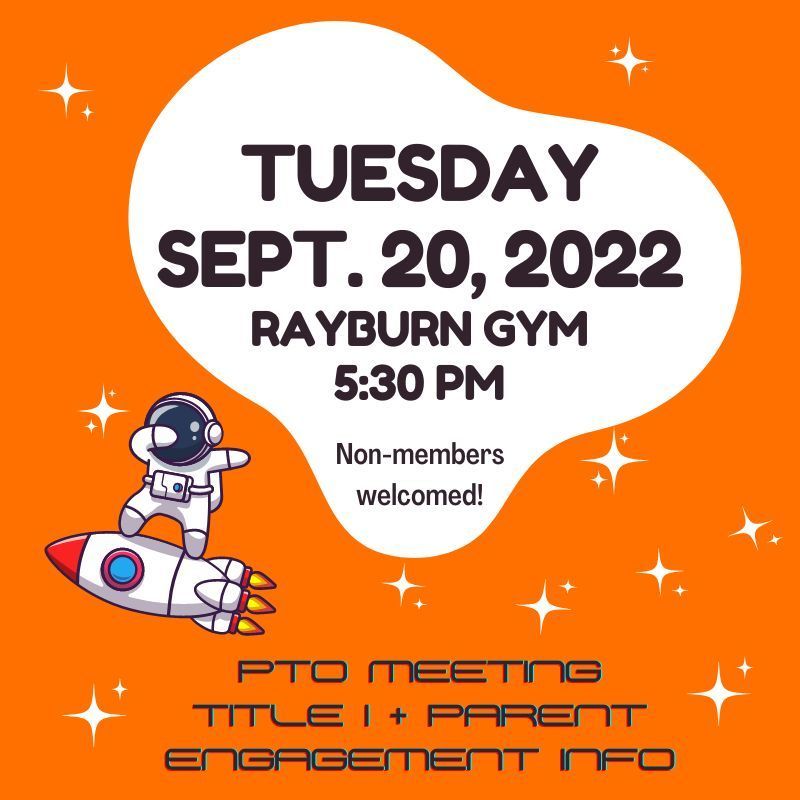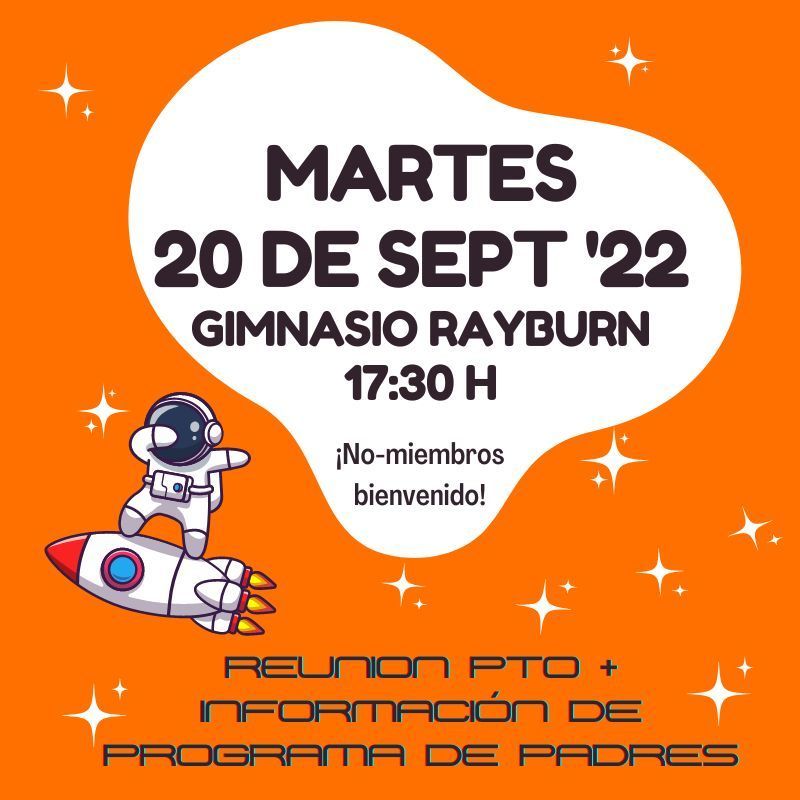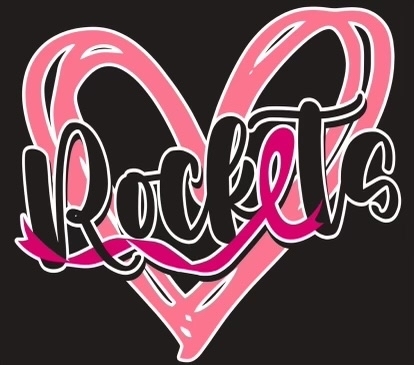 Parents, you are invited to join us at our Meet the Teacher Night on Wednesday August 17, 2022 from 5:30-7:00pm. We can't wait to see our Rayburn Rockets on campus!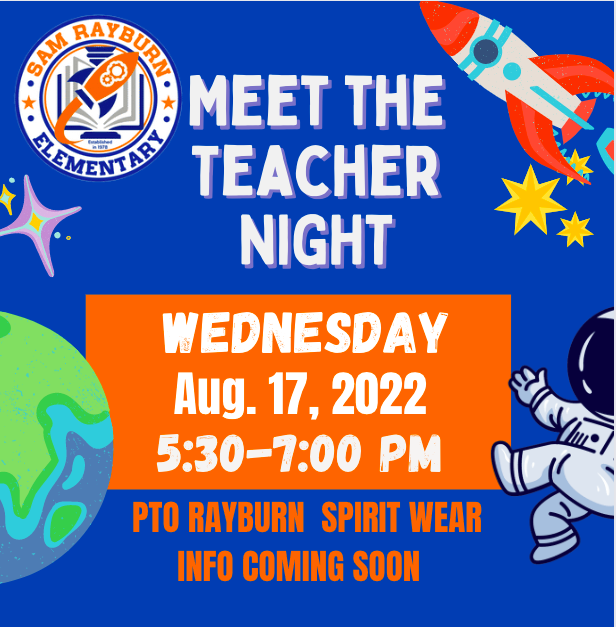 Please join us August 18 for a presentation and discussion on safety & security measures McAllen ISD has in place for the protection of students and staff at our schools. Join us at McAllen High School from 6-7:30pm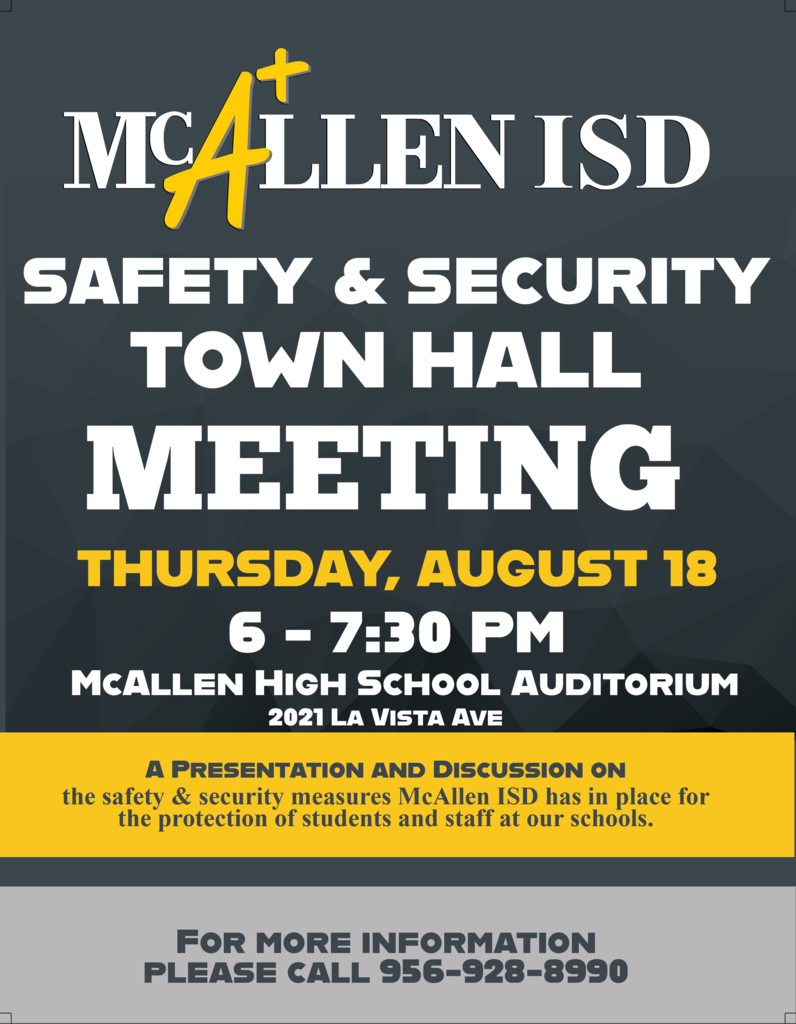 Rayburn Rocket Family, we hope that you all are enjoying your summer! Click on the link below to access the 22-23 School Year Supply List in case you want to get ahead of the crowds.
https://tinyurl.com/3sw9fxf9
Attention 3rd-5th Grade Parents: If your student took a STAAR paper version test, McAllen ISD has not received your student's results at this time. When scores do become available, you will be notified via telephone if your student will need to participate in the McAllen ISD Summer Academies. Thank you for your patience.
Parents, come support RAYBURN PTO at our CHICKFILA SPIRIT NIGHT (Nolana location) from 5-8pm. Don't forget to mention Rayburn Elementary or show the electronic flyer.
Meet us in the gym next Tuesday for our PTO meeting and Drug Awareness presentation by MISD PD.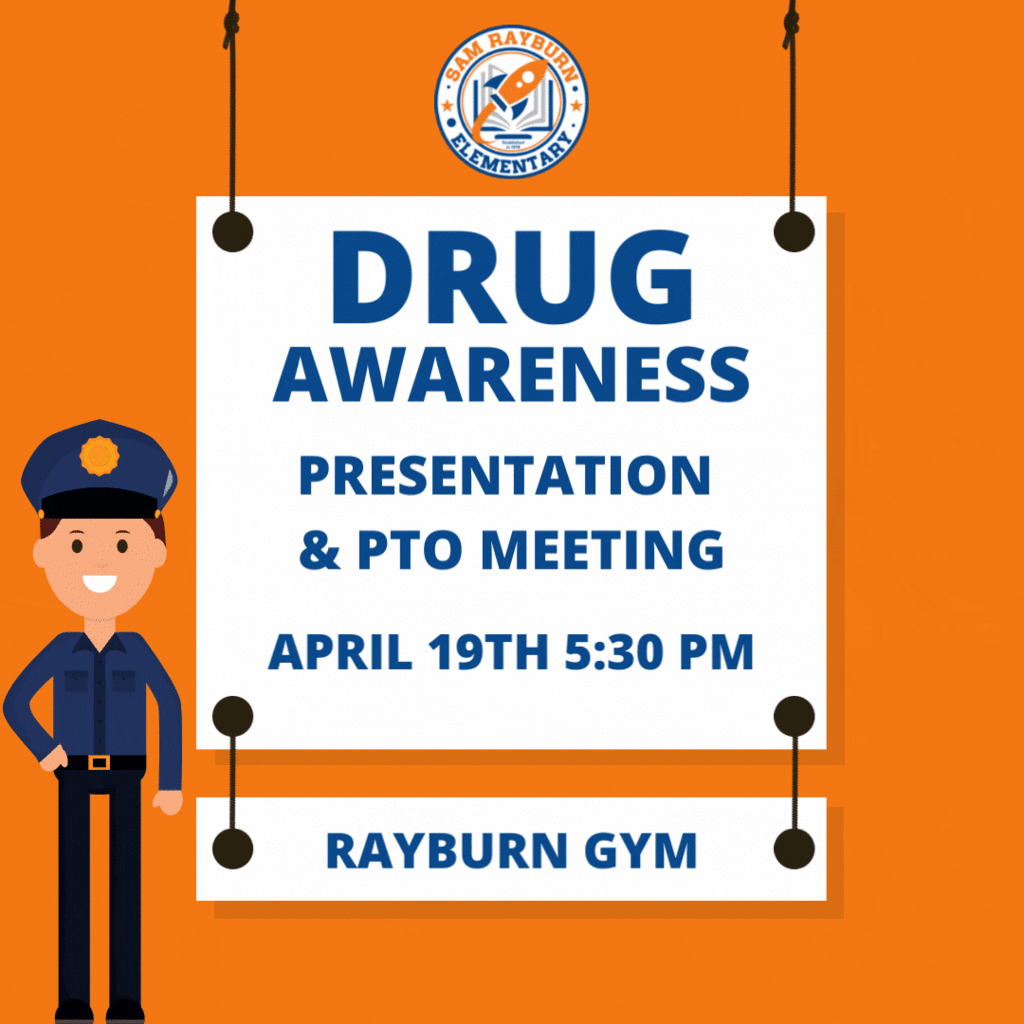 Attention Rayburn Parents, 3rd-5th Grade students will be taking district benchmarks this week. This will help to prepare for the upcoming STAAR test. On Tuesday (3/29) 3rd-5th Math & Wednesday (3/30) 3rd-5th Reading. It is very important that your child gets a good night's sleep and is on time to school. 5th Grade students will be testing Science on Thursday 3/31/22. We thank you in advance for your support.
Make time this Wednesday to listen in on this special presentation by intervention counselor Melissa Mendoza. She will discuss differences in parenting styles and provide useful tips to help you adjust your style to your child's needs.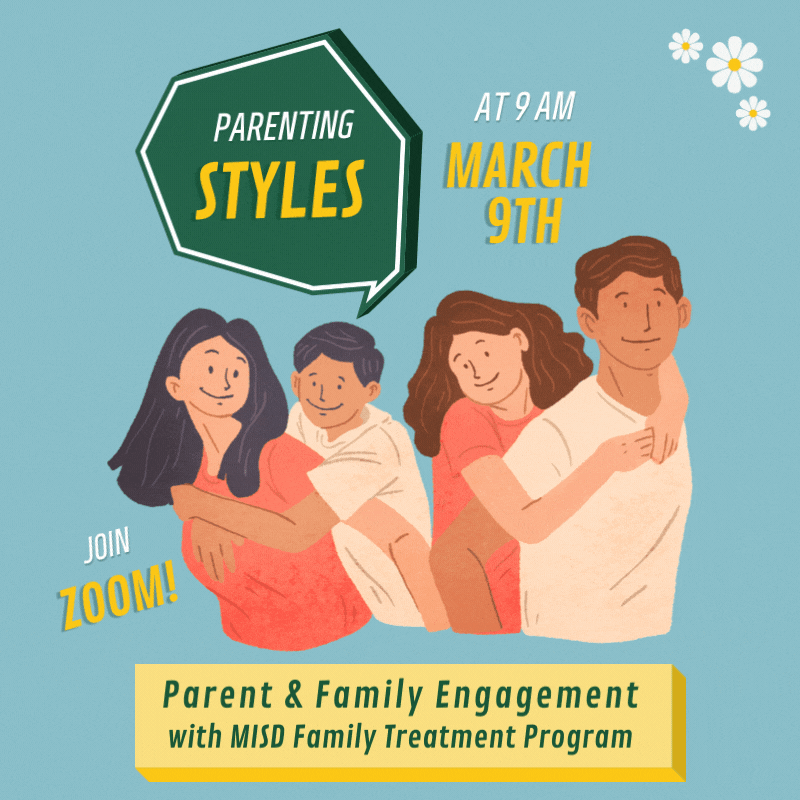 Rayburn families, join us virtually next Tuesday for our Parent Engagement & PTO meeting on Zoom. Hear about how our school measures up to the rest at McAllen ISD and in the state! Meeting link shared via email/txt message.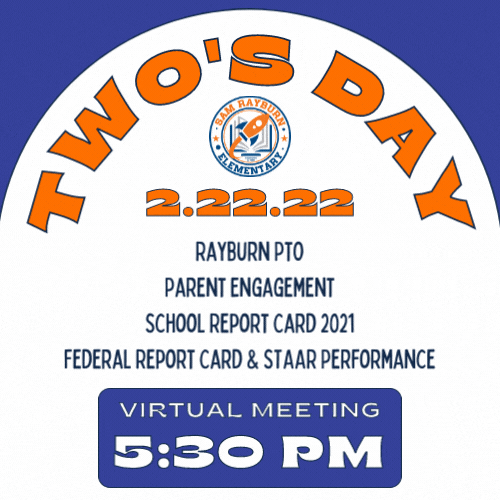 Congratulations to Mrs. Carla Walk our Rayburn Teacher of the Year!!!!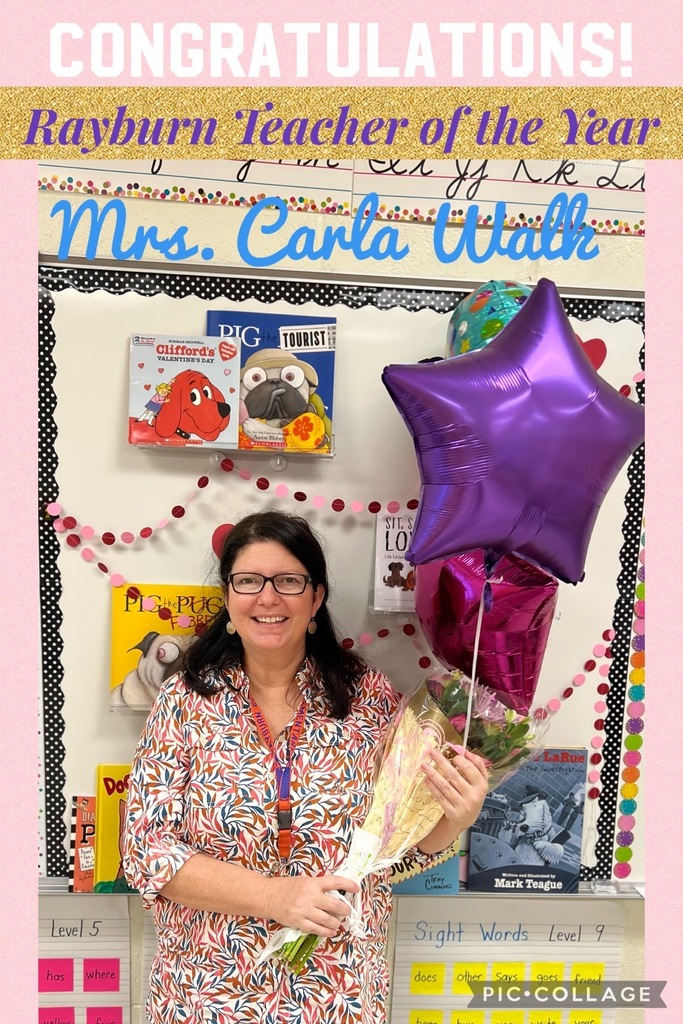 We would like to recognized our school counselors this week as we kick off National School Counseling Week! Thank you for all you do for our students, families, & school communities!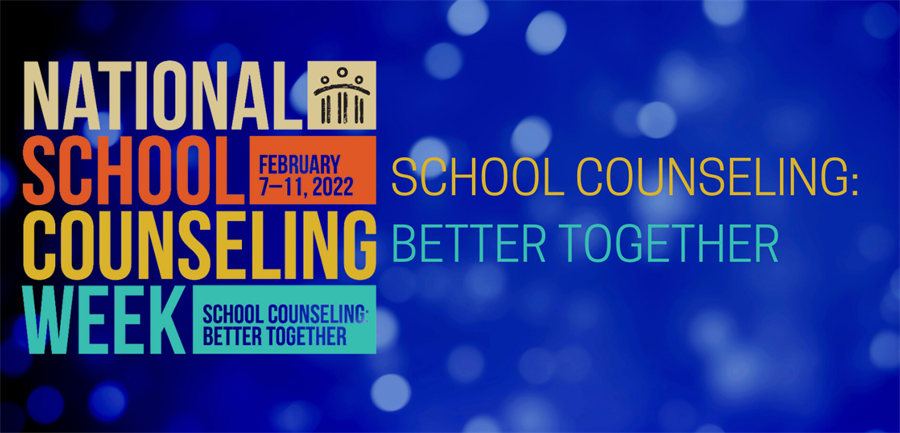 Rayburn Parents & Family, join Ms. Rosales tomorrow for this fun craft class at the Navarro Parent Center!